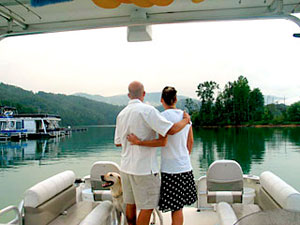 Iron Mountain Inn Bed and Breakfast

Elopement Packages

Our Elopement Packages are perfect for couples who want to make the day special, but without spending a great of money.
For "Just For Us" – the package includes:
• Room at the Inn for two nights with breakfast each morning,
• Champagne (or sparkling cider) and wedding cake for two,
• Bouquet for the bride,
• Photographs on a disc,
• Officiant to perform the ceremony,
• Dinner at a local restaurant or, if it is winter and places are closed, at the Inn.
• No guests – this is "Just For Us". The price including tax is $699
A slightly larger package with no more than 8 guests would include all of the above but the price would depend on the number of guests. Just give us a call to discuss your plans.
The ceremony may be held at a number of locations:
• On the deck overlooking the mountains
• On the Bride's Bridge
• On the dock at the Lake
• On a pontoon boat on the Lake (extra fee for rental of boat)
• On a section of the Appalachian Trail
Elopement Packages

Book Now
The Inn
|
Rooms
| Elopements
Map
|
Contact Us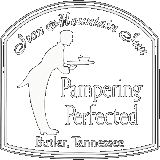 Iron Mountain Inn Bed and Breakfast

268 Moreland Drive
Butler TN 37640
Book Direct
and Save Fees: